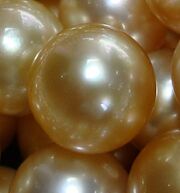 It has always been the symbol of woman's perfect beauty. Drinking pearl water regularly over a long period of time stabilizes the production of hormones. Chronic headaches and migraines can be alleviated or completely cured by wearing a pearl necklace directly on the skin.
Pearls are related to Cancer.
Black Pearls are related to Capricorn.